Project Experience
Our team has over 80 years of combined experience working together on distributed energy projects.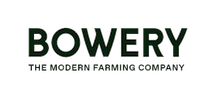 Industries we serve.
Your business depends on reliable power. It's time to take charge and achieve complete energy independence. To protect your profitability, your productivity, and your performance—let's tear down the traditional barriers and bridge the gap between what's practical and what's possible.
And More!
Partner with Us
Diversify your business with microgrids. Partner with us to blend your development skills and technical expertise with our financing and microgrid expertise.
- We can turn your customer relationship into the optimal energy project
- We can turn your solar projects into microgrids
- We can finance your energy project